WonderWorks™ is selling some of their displays and sets per the list below.
Within the next few months, WonderWorks will also be placing other items up for sale that have never been before including an extremely rare collection of Michael Jackson items that are priceless.   Part of the collection includes hundreds of extremely high quality 3D images taken over a period of ten years at Jackson's Home, his Ranch and behind the scenes of several videos.   Collection featured in the book Maker of Dreams about Michael's Neverland Valley Ranch and the contribution made by designer Brick Price.
CLICK On Images to Enlarge/
Change Page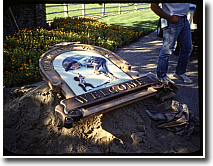 Michael Jackson Neverland Valley
Ranch sign as it is being installed by
WonderWorks.   This is not the
piece being sold.   That piece is the
original wood carving.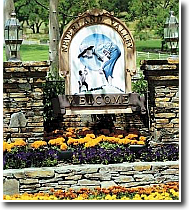 Sign in place at Michael Jackson's
Neverland Valley Ranch.    This is
not the piece being sold.   That
piece is the original wood carving.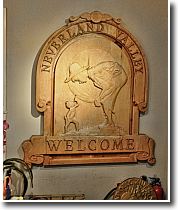 Michael Jackson Neverland Valley
Ranch Sign as it looks today.  
Beautifully carved wood in natural
state.   Estimated to be worth more
than $200,000 by a specialty
auction house.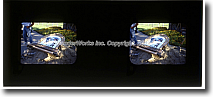 AMAZING!   Nearly 1,000 pictures of
Michael Jackson and his life,
concerts, Ranch, Home, etc. shot in
beautiful 3D using a custom built
dual Nikon 3D camera.   Collection
estimated to be worth $1,000 per
Stereo 3D pair when purchased as a
complete set.
AUCTION - FOR SALE
HOME
Space Suit Rentals
Space Suit Replica Rental FAQ
Space Shuttle Rental
Space Station iSS Rental
Space Ship/ Craft Replica Rentals FAQ
SpaceHab Module Rental
Space Related & General Gallery
Space Shuttle Simulator
Space Craft, Space Ships - Apollo to CEV
Space Suit Rental - Low Budget
SpaceSuit Construction
SpaceShip One
Space Movie Consultant
Space Education
Miniatures, General
Miniature Buildings
Theme Parks, Attractions
Props/Sets
Art & Photography
Movies
Credits, History, Articles
Awards
Auto, Custom and Show Cars
Planes, Trains, Ships
Concerts, Events
Contacts, Directions
Misc., News, Legal
FOR SALE
WANTED
Speedster
Train Kits