THIS PORTION OF SITE UNDER CONSTRUCTION (Aug. 2019):  WonderWorks has provided sets, exhibits and concert elements for:
  NASA
  HPE
  NASCAR
  USO
  Toby Keith
  Prince
  Janet Jackson
  Michael Jackson
    And many others to be added.....
Click Most Images to Enlarge.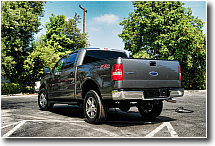 This Ford Truck looks completely
stock when first seen on stage.  
It is even fully driveable
and street legal.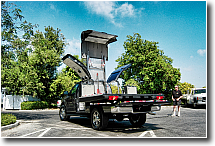 Once a button is pressed, it
Transforms into a full
stage with lights and sound in less
than 30 seconds.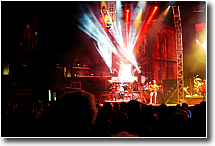 Toby Keith concert tour sets and props
functioned for 82 consecutive shows
without a single problem.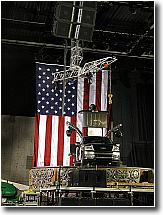 Toby Keith
Transformer Truck
During rehearsels.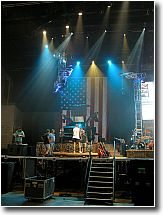 Toby Keith Concert Tour.  82 Venues
starting at Nashville, Tennessee
Ford Transformer Truck had to operate
and drive to become a stage.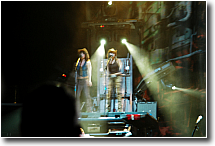 The truck created for these events
was, unfortunately crushed.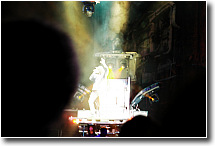 Toby appeared magically from a cloud
of smoke generated on board the
truck.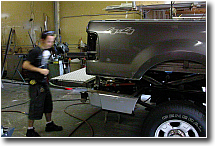 Here Eamonn is modifying the tail gate
to create a "stage" for the performers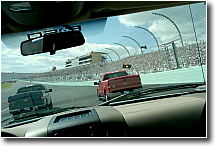 The imagery was such a hit that WW
had to repeat each December for
several years in Florida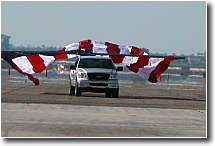 Three trucks, red, white and blue
"flew" in formation at the opening of
Homestead Raceways NASCAR event in
Florida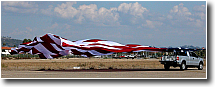 WW modified a Ford truck to fly a 60'
long American Flag at speeds up to 100
mph.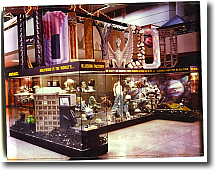 LAX Bradley Bldg. Exhibit WW
Re; Hollywood Props and Foreground
Miniatures
CONCERTS & EVENTS - Design, Construction &
Rental Serving Aerospace, Film, Entertainment &
Education for more than 40 YEARS!
HOME
SPACE SUIT Rentals/ Choose-A-Suit
SPACE CAPSULES, Space Craft, Space Ships - Apollo to CEV
SPACE SHUTTLE Rental
Space Shuttle Simulator Rental
INTERNATIONAL SPACE STATION (ISS) Rental
SPACE HABITATS/ Mars Hab/ Space LAB - Rental
Space Related & General Gallery
FAQ - Space Suit Replica Rental
FAQ - Space Ship/ Craft Replica Rentals
Low Budget - Space Suit Rental
SpaceSuit Construction
SpaceShip One
Space Movie Consultant
Space Education
Miniatures - General
Miniatures - Buildings
Museums, Theme Parks, Themed Attractions
Props/Sets
Art & Photography
Movies
Credits, History, Articles
Awards
Auto, Custom and Show Cars
Planes, Trains, Ships
Concerts, Events
Contacts, Directions
Misc., News, Legal
FOR SALE
WANTED