For more than 35 years, WonderWorks™ has been creating and renting accurate replicas of the Space Shuttle and spacesuits as well as fantasy space craft and space ships for aerospace, TV and film.   Thus we have accumulated a wealth of research material and knowledge that is not available anywhere else in the world.   Since 9/11 much of the research material we have acquired is not readily obtainable by the public.   We peruse auctions, wrecking yards, and private collections to obtain those few items we do not have.
Our staff is available to act as consultants on an hourly, weekly or monthly basis providing instant feedback based on first hand knowledge or through our extensive library of information and industry contacts.  The Price family spans three generations of work directly for the space program.
Below are examples of this information.   MORE IMAGES WILL BE  ADDED
Click Most Images to Enlarge.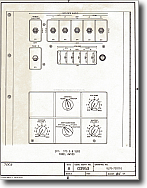 Shuttle Panel 0085.   This was
created in 1970 and is one of
hundreds of such documents in
stock.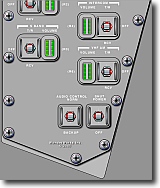 Dash Panel created by
WonderWorks from original
research material,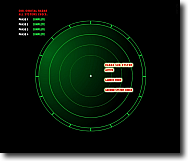 A screen grab of one of several
animations used in WW's shuttle
cockpit rental.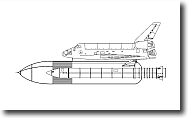 Shuttle Profile provided by
Rockwell International in 1978.
SPACE CONSULTANTS FOR FILM AND INDUSTRY                    
Serving Aerospace, Film, Entertainment &
Education for More Than 40 Years!
HOME
SPACE SUIT Rentals/ Choose-A-Suit
SPACE CAPSULES, Space Craft, Space Ships - Apollo to CEV
SPACE SHUTTLE Rental
Space Shuttle Simulator Rental
INTERNATIONAL SPACE STATION (ISS) Rental
SPACE HABITATS/ Mars Hab/ Space LAB - Rental
Space Related & General Gallery
FAQ - Space Suit Replica Rental
FAQ - Space Ship/ Craft Replica Rentals
Low Budget - Space Suit Rental
SpaceSuit Construction
SpaceShip One
Space Movie Consultant
Space Education
Miniatures - General
Miniatures - Buildings
Museums, Theme Parks, Themed Attractions
Props/Sets
Art & Photography
Movies
Credits, History, Articles
Awards
Auto, Custom and Show Cars
Planes, Trains, Ships
Concerts, Events
Contacts, Directions
Misc., News, Legal
FOR SALE
WANTED